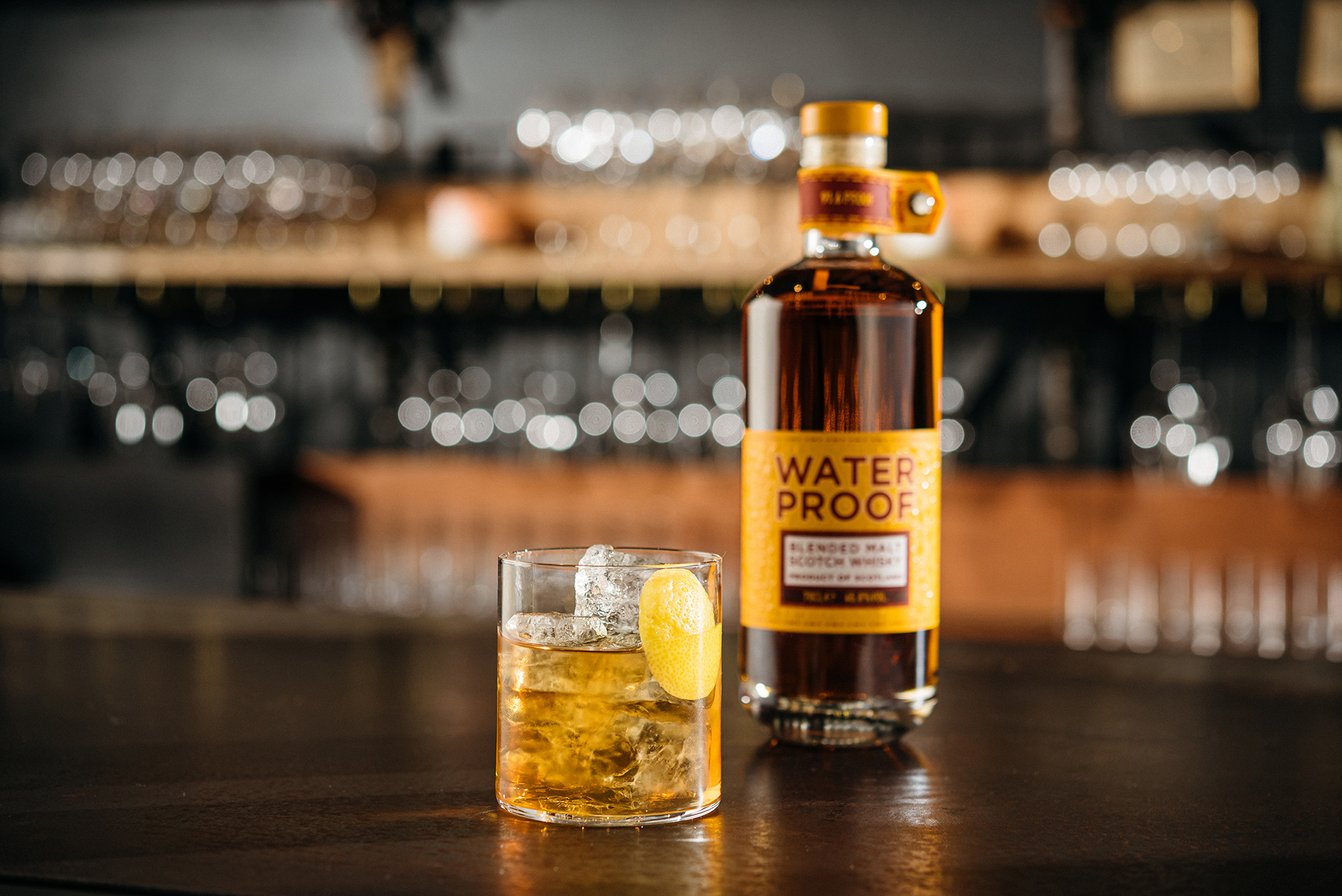 WATERPROOF MAC
37.5ml WaterProof
25ml Ginger Wine
2 Dashes Cherry bitters
2 Dashes Orange bitters
Stir in a mixing glass and strain over ice into a Rocks glass. Garnish with a lemon coin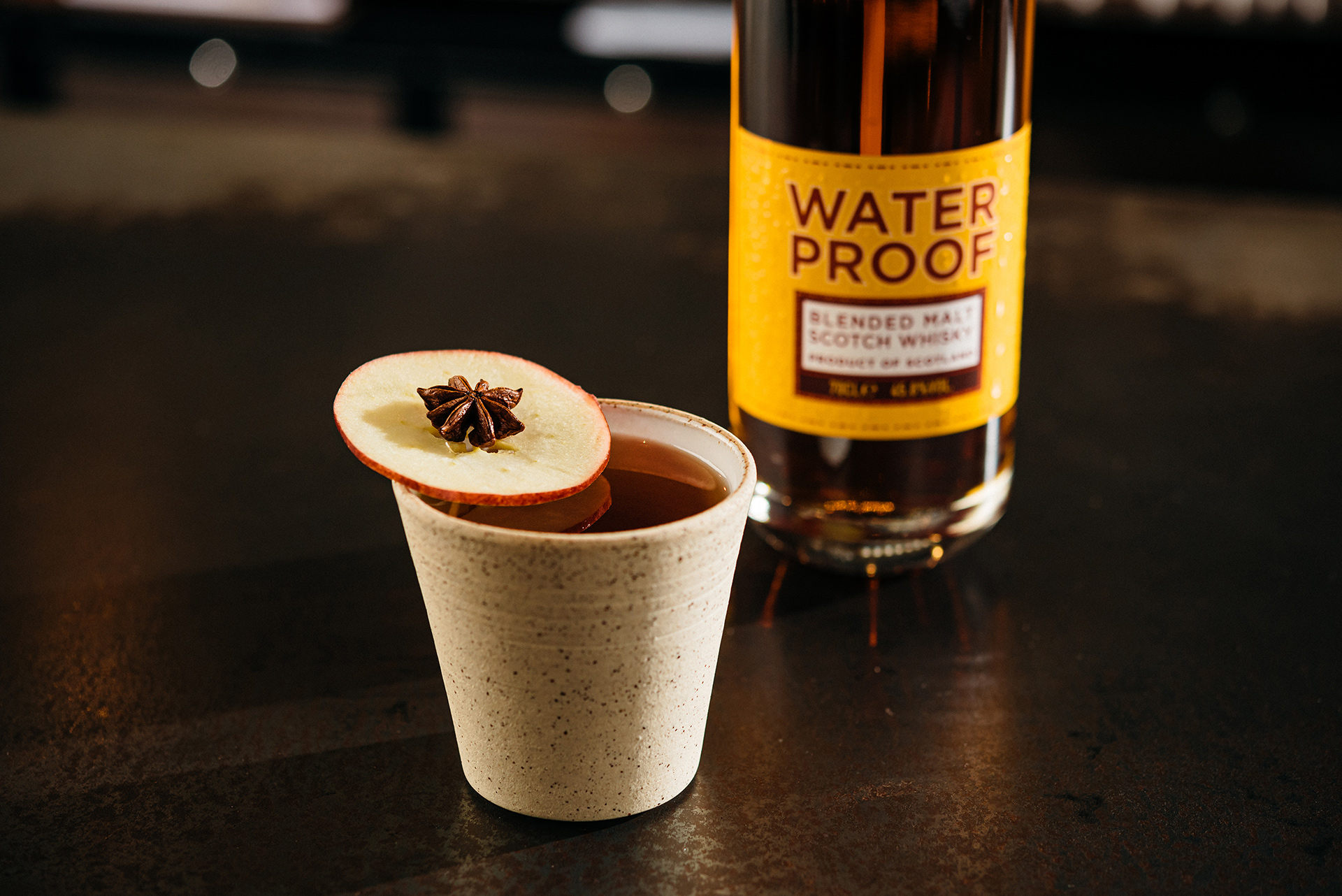 CAMPFIRE
37.5ml WaterProof
12.5ml Pedro Ximénez Sherry
100ml Clear apple juice
Dash Aromatic bitters
Dash Orange bitters
Warm ingredients together in a small pot and pour into a heat resistant cup or glass. Garnish with a Red apple disc and Star anise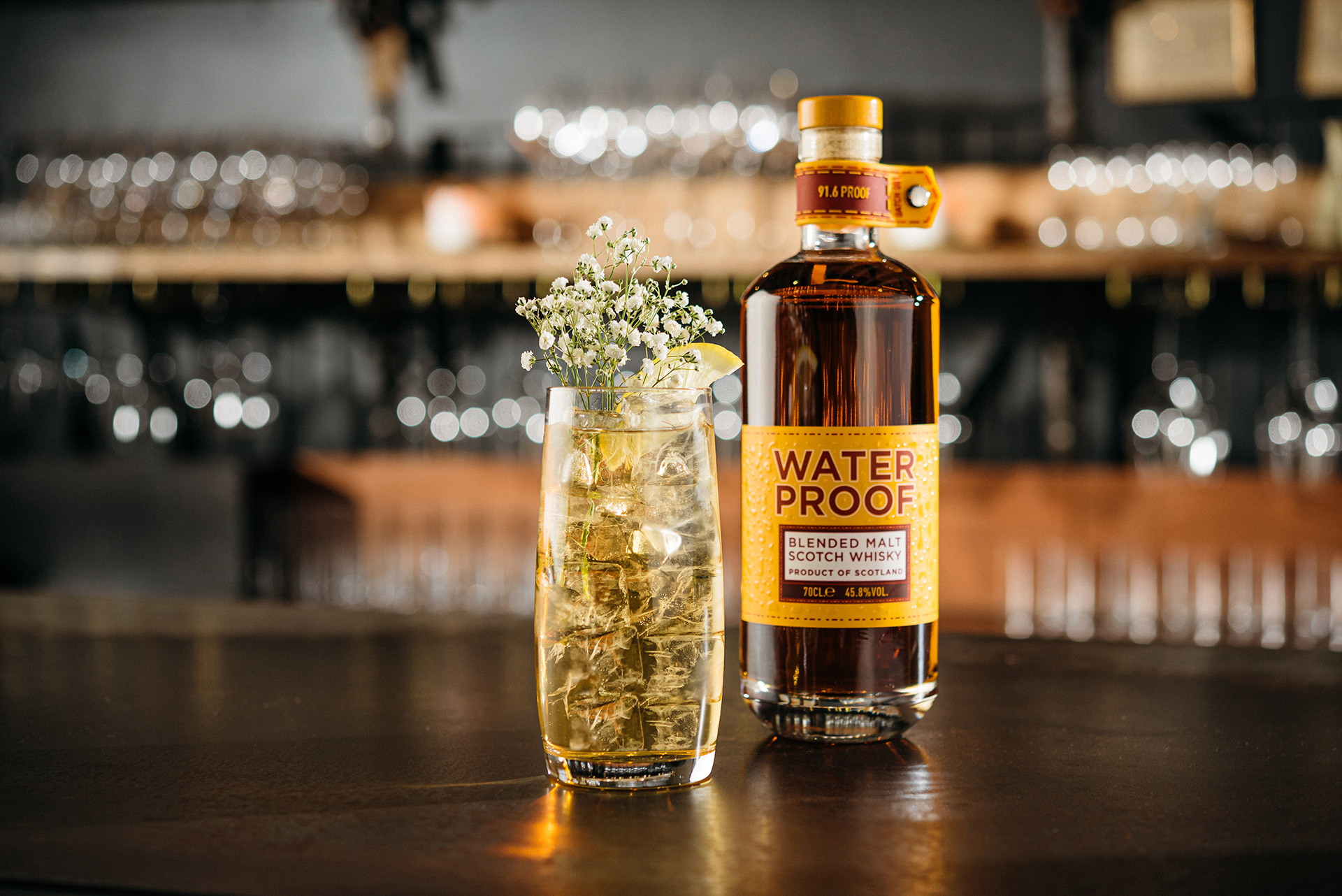 MEADOW HIGHBALL
37.5ml WaterProof
125ml Sparkling Elderflower
Dash Orange bitters
Build in a Highball glass over ice and gently stir. Garnish with Gypsophila flower and a lemon wedge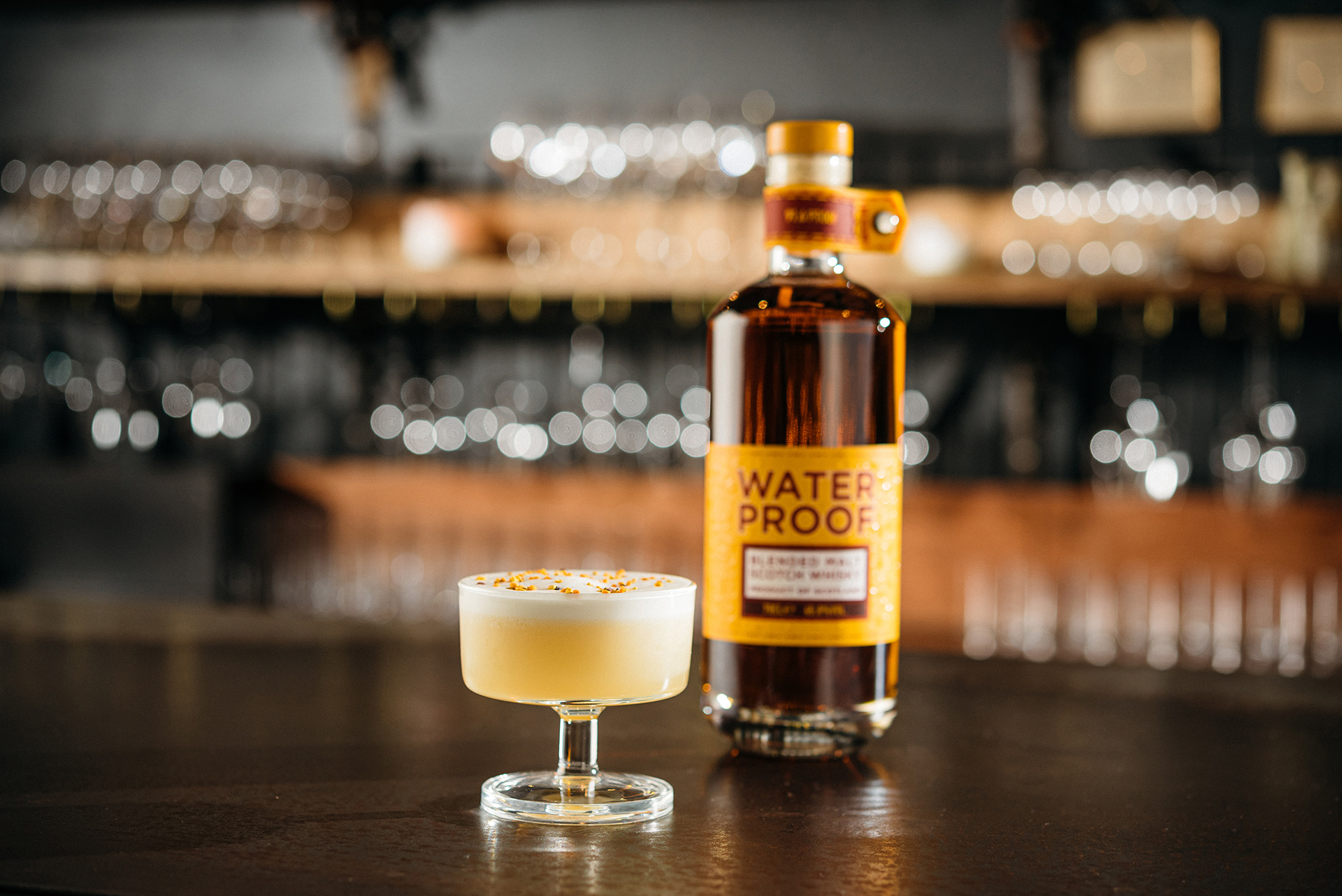 POLLEN
37.5ml WaterProof
10ml RinQuinQuin
10ml St Germain Elderflower
5ml Honey water
20ml Lemon juice
1 egg white
Dash Aromatic bitters
Shake vigorously and strain into a Coupe glass. Garnish with Bee Pollen.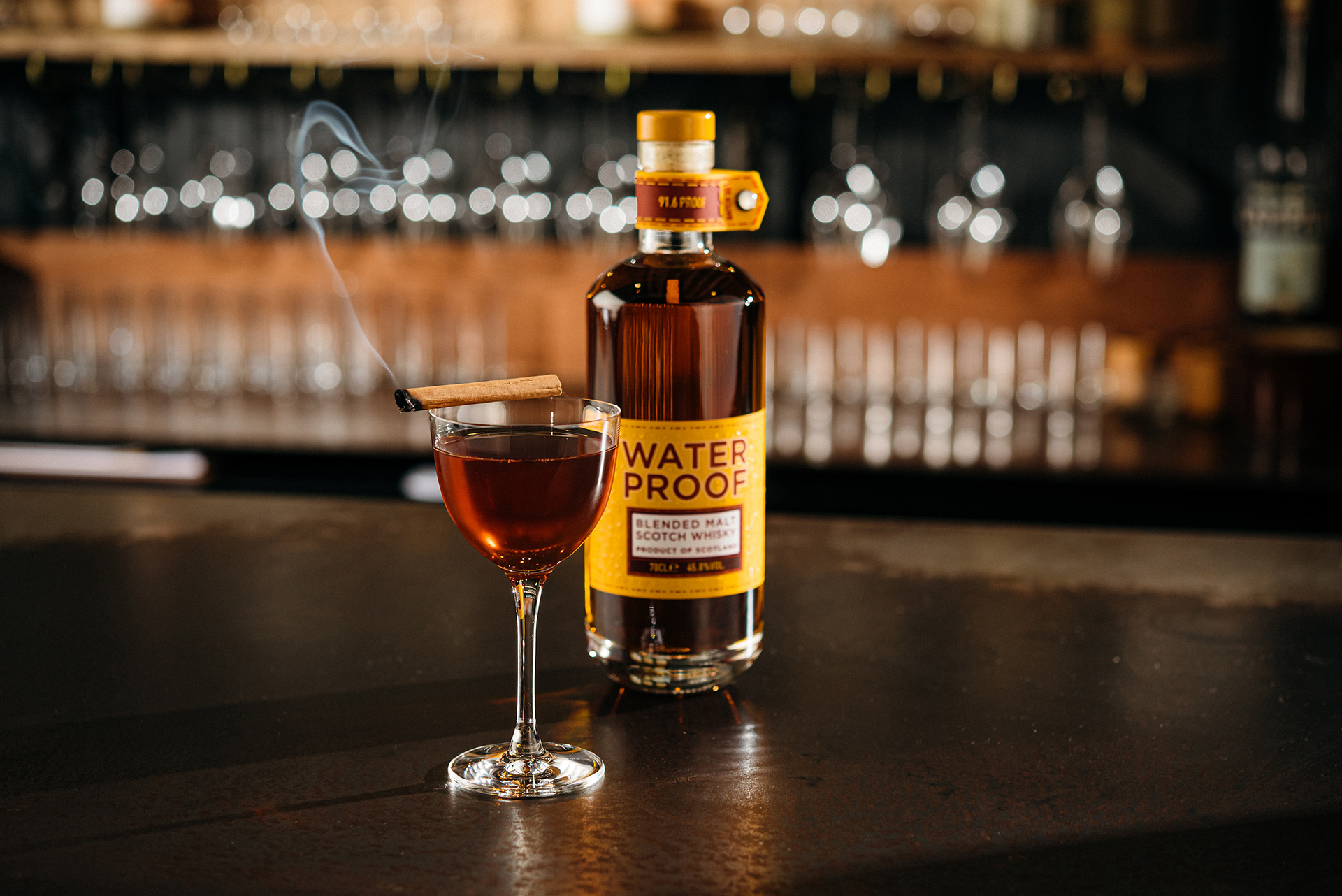 SMOKY ROB ROY
50ml WaterProof
25ml Cocchi Vermouth Amaro
2ml Islay Single Malt Peated Whisky
1 Orange twist
Stir in a mixing glass with orange twist and strain into a Nick & Nora glass. Garnish with a charred cinnamon stick.