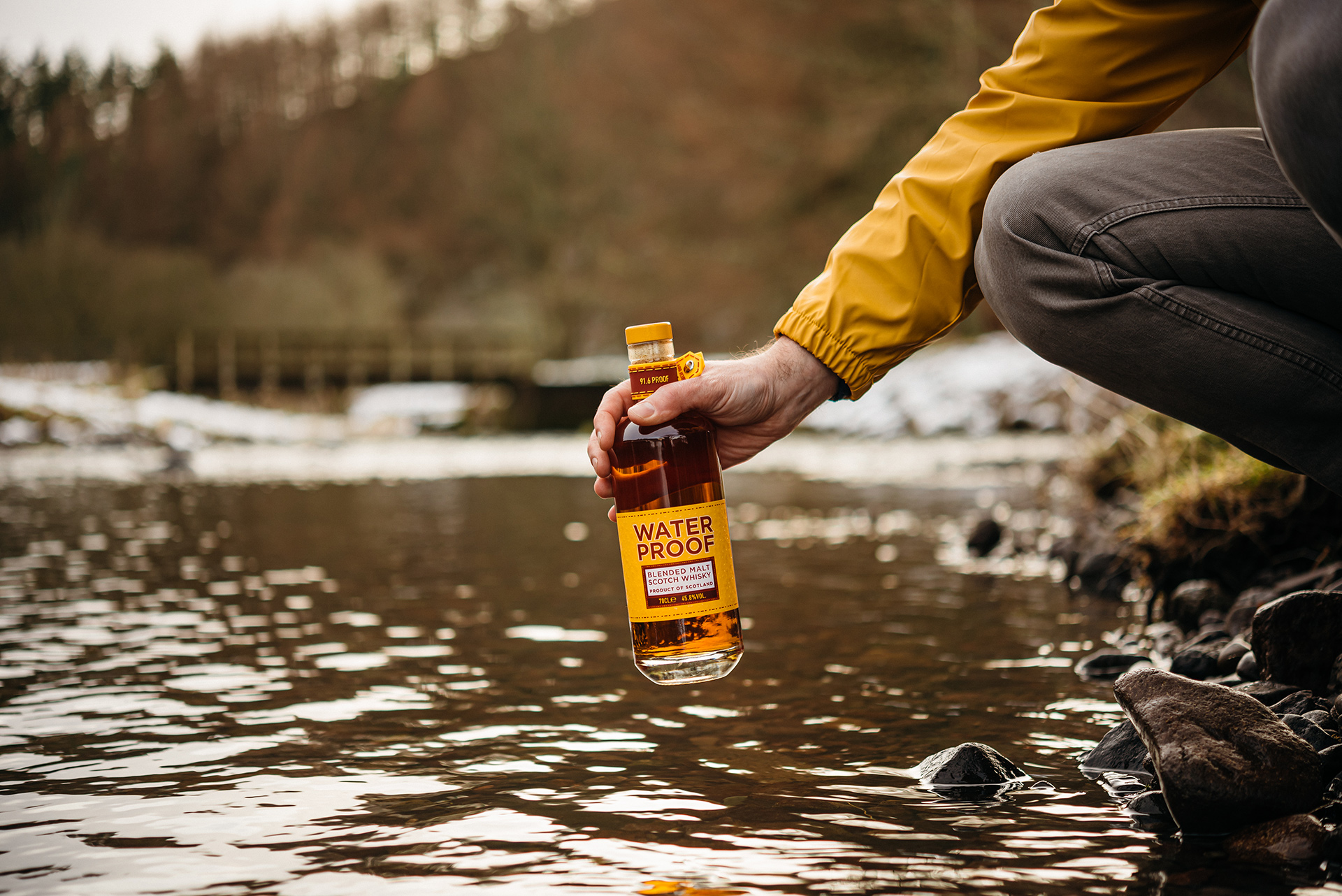 WATER
We depend on water. Also for making whisky. Our bodies are made up of between 50 – 60% water. It is even higher in our brains, above 70% in fact. We are rather fortunate with the amounts of water we have and continually receive. It is indeed the inspiration for the name of the whisky; WATERPROOF.
It does rain a bit here and admittedly not all see it as a blessing, although it will not stop us talking about it. This means there are rather a lot of words describing different types of downpour.
Rain is simply the condensed moisture of the atmosphere falling in separate drops, though it does perhaps sometimes feel more like rods being tossed sideways. Please take a look below and perhaps discover more (and if you have words not on the list, please write to us on pouring@waterproofwhisky.com)
Bange
mizzle-like; dampness combined with the lightest of rain (East Anglian and Cambridge)
Barraging
rain coming down hard in volumes – so much so that you are forced to stay indoors
Beating down
rain coming down hard and with sound
Bleeter
wind with brief rainfall (Scottish)
Bluffart
sudden and brief burst of cold icy rain (Scottish)
Blunk
a speedy unpredictable passing shower (Shropshire and Wales)
Bucketing
to rain heavily - many languages have a version of "it is raining buckets" or "it is raining as if poured from a bucket"
Cascading
cascades of rain, high volume of rain
Chucking it down
heavy persistent rain
Clarty
Clarty is a way to describe a wet or sticky day with mud as a result.
Cloudburst
a sudden heavy burst of rain, most often brief
Cow-quaker
a rain storm literally making cows quakes after they have come out to pasture – mainly in England in May.
Dag
a thin or gentle rain (Old Scottish)
Deluge
an overwhelming or inundating flood of water from above
Dibble
slow rain, as if it is almost refusing to follow gravity
Drencher
heavy downpour that requires all over waterproofs to keep somewhat dry
Dreich
bleak and grey weather with high moisture content (Doric – North East Scotland)
Drizzle
a gentle type of rain, almost bridging mist and light rain
Drookit
a completely drenching day – more a feel and result of rain
Fall
a heavier type of rain more describing the end result in volume rather than type
Fiss
about the same as a drizzle; light rain (Scotland)
Flurry
a brief shower of light snow
Forks'tiyunsdown'ards
raining forks'tiyunsdown'ards is a strange word (or three pulled together) describing rain coming down like the tines on a hay fork, almost stinging-like (Lincolnshire)
Fox's wedding
sudden drops of rain from a clear sky (Southwest England; Devon to Gloucestershire)
this phrase is probably mostly used in overseas English-books, but there are equivalents around the world. Denmark; it is raining cobbler boys. Albanian; God is taking the p***, Dutch; it is raining kittens, French; it is raining like a peeing cow, German; it is raining young dogs, Romanian; raining frogs, Swedish; raining little devils, Welsh; raining old ladies and sticks…
Freezing rain
rain that becomes when coming in contact with a cold surface
Graupel
sometimes known as snow pellets - snowflakes that have collected sub-cooled water droplets on its surface
Gushing
copious amounts of rain possibly combined with wind
Hail
pellets of frozen rain most common in warmer weather
Hail stone
pellet of frozen rain common in warmer weather
Hail storm
a windy prolonged burst of hail
Haster
A quick thunderstorm from Danish word 'hast' meaning hurry (South East England)
Lashing
heavy and intense rain in combination with wind – hitting hard like with a lash
Letty
Letty weather describes a medium amount of rain – enough to make it difficult to work outdoors (West Count
Mist
limited visibility due to a low hanging cloud (…of tiny water droplets suspended in the atmosphere at or near the ground)
Mizzle
the lightest of rain, heavier than mist, but less than a drizzle, literally a fusion of the two words
Monsoon
heavy, often prolonged, rain. Although the word is adapted to the British Isles it originates from the seasonal Indian Ocean (and around) wind that bring in heavy rain
Patter
light rain on a roof or window
Pelting
rain coming down hard, almost violently
Pishing
… or pissing/peeing down is not the most flattering Scottish term for jets of water from above
Pitter-Patter
gentle rain named after the sound it makes
Plothering
heavy rain coming straight down (Midlands and North East)
Plype
Scots; a sudden heavy shower
Pour
a medium to heavy rainfall
Precipitation
any result of condensation falling from above; snow, sleet, hail, rain
Rainfall
either a shower of rain or the amount of rain fallen during a given period
Rainstorm
really does what it says on the tin; a storm with heavy rain suggesting it does not arrive vertically
Sleet
snow that has been demoted – or really, rain that freezes before reaching the ground
Smir
fine misty rain - the same as smyr though mainly Scotland
Smither
just short touch of rain
Smyr
the same as smir though mainly England
Snow
that white fluffy stuff that appears instead of rain when the temperature is at or below freezing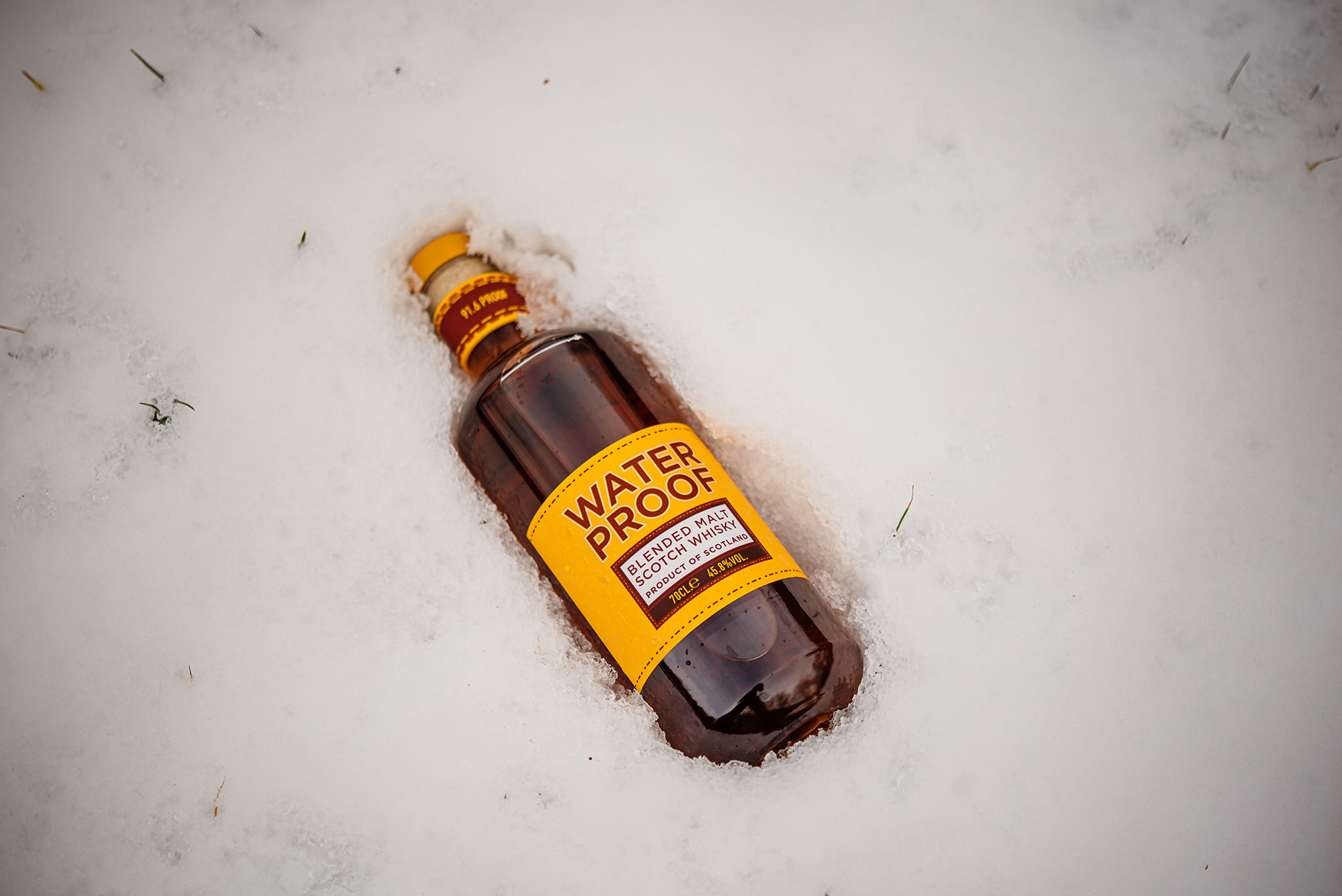 Snow pellets
snowflakes that have collected sub-cooled water droplets on its surface – also known as graupel
Soaker
more than enough water to make you wet
Spatter
rain shower splashing on the ground
Spitting
either a light rain or the rain is just beginning
Sprinkle
like drizzle; a little rain in fine drops over a shorter period or/and over small area
Stream
a steady flow of quite a lot of rain
Squall
those sudden violent winds accompanied by rain
Stair-rods
raining stair-rods – powerful rain arriving in rods rather than drops (South-east England)
Stotting
when rain bounces back off the surface it hits (Scottish)
Sun shower
a rain shower while the sun is still shining – honestly, it does happen
Thundershower
short burst of rain accompanied by thunder (bolts and lightning..)
Torrent
heavy tumultuous rain
Inspiration from colleagues, distillery workers, friends, WATERPROOF drinkers, Scottish Dictionary and Supplement by John Jamieson - 1841, Countrylife, Financial Times, Mywordsintoflesh.blogspot.com, jackelliot.over-blog.com, healthline.com, starkeycomics.com